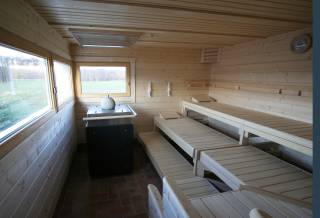 For your holiday
All-inclusive services
Breakfast for hotel guests: breakfast buffet with a range of regional delicacies
WiFi in your room & in the hotel
Use of our wellness area with swimming pool and saunas
free bathrobe for the use of the wellness area
Use of the gym (subject to availability)
Use of our library
Information about Usedom and Koserow at the reception desk
For a charge
Supplementary services
Daily half board be booked – directly when booking online
Charging point for electric cars Find out more
Parking spaces secured with a barrier
Massages, cosmetic procedures and medical treatments Find out more
Private spa can be booked Find out more
Transfer to Koserow train station on request
Bicycles and e-bikes for rent from UsedomRad Find out more
Two stand-up paddleboards for hire for a charge
Souvenirs and mementos, e.g. made of sea buckthorn, for sale at the reception desk
A spa tax is payable for every day and overnight guest in Koserow. This is used for instance for beach cleaning, care and maintenance and for events. The spa tax is levied at the hotel: the spa tax in Koserow is €2 per day (from 1 April to 31 October) or €1 per day (1 January to 31 March and 1 November to 31 December). Guests with a disability classified as 80 percent or higher and their accompanying persons receive a reduction of €0.50 per day. You should always carry your spa card with you outside the hotel.
Useful information
Information about your stay
Check-in: The rooms in the "Hanse Kogge" are available from 3:00 p.m.
Check-out: We kindly ask you to vacate your room by 11:00 a.m.
Arrival: We have compiled information on location & directions separately for you. More about location & directions
Payment options at the hotel: Cash, debit card, credit cards (Mastercard and Visa). You can have your bills charged to your hotel room in the restaurant .
Rooms & booking
Hotel rooms: The hotel has 125 rooms & suites – these are spread over several buildings (five hotel buildings, two holiday apartment buildings). Some rooms are appointed in an accessible or disability-friendly manner. Room overview   More about accessibility
Holiday apartments: The holiday apartments that you can rent from us are also located on the hotel grounds. The use of the spa area is also included in holiday apartments. The other all-inclusive services listed do not relate to the holiday apartments. More about the holiday apartments
Meals: Your stay includes breakfast. You can also book half board with an evening three-course menu. More about cuisine
Dogs: You are generally allowed to bring a well-behaved dog with you. However, we charge a surcharge of €20 per night (without food). Please inform us in advance if you intend to bring your dog and be aware of the following out of consideration for other guests and for hygiene reasons:

Please keep dogs on a lead on our hotel grounds.
Please do not let dogs jump into the guest bed or sleep in it.
We ask you not to bring dogs into our dining room for breakfast and dinner (half board).
The dog beach can be found to the left of the Koserower pier.

Travel cancellation: Please refer to our travel-cancellation terms and conditions. General Terms and Conditions
Cancellation policy: Our generous cancellation policy for our hotel (in essence up to 48 hours before arrival free of charge without giving reasons) means you are also covered in the event of a renewed lockdown. Further terms and conditions of cancellation can be found in the General Terms and Conditions. General Terms and Conditions
Facilities
Accessibility: All public areas of the hotel are accessibly designed.
Lift: Almost all rooms are serviced by a lift.
Internet: WiFi is available in the hotel.
E-charging points: We have an electric charging point for electric cars (subject to a charge) at the Hanse Kogge.
Restaurant, conservatory & beer garden: Enjoy breakfast and half board in the conservatory and on the terrace. Non-residents can also dine with us. More about the restaurant
Pavilion lounge: Smoking lounge in front of the hotel next to the beer garden. Occasional live music in summer.
Massagesand medical treatments: Please book the date you would like in advance. The treatments take place in our treatment rooms. More about treatments
Sport & exercise: We offer bicycles for hire. You can also use our gym and take part in the activity programme. Find out more
The following activities are also available in the region: running, cycling, hiking, climbing, golfing, playing tennis, swimming, sailing. Active on Usedom
Company & family celebrations: You can rent our Achterdeck room exclusively for celebrations. More about celebrations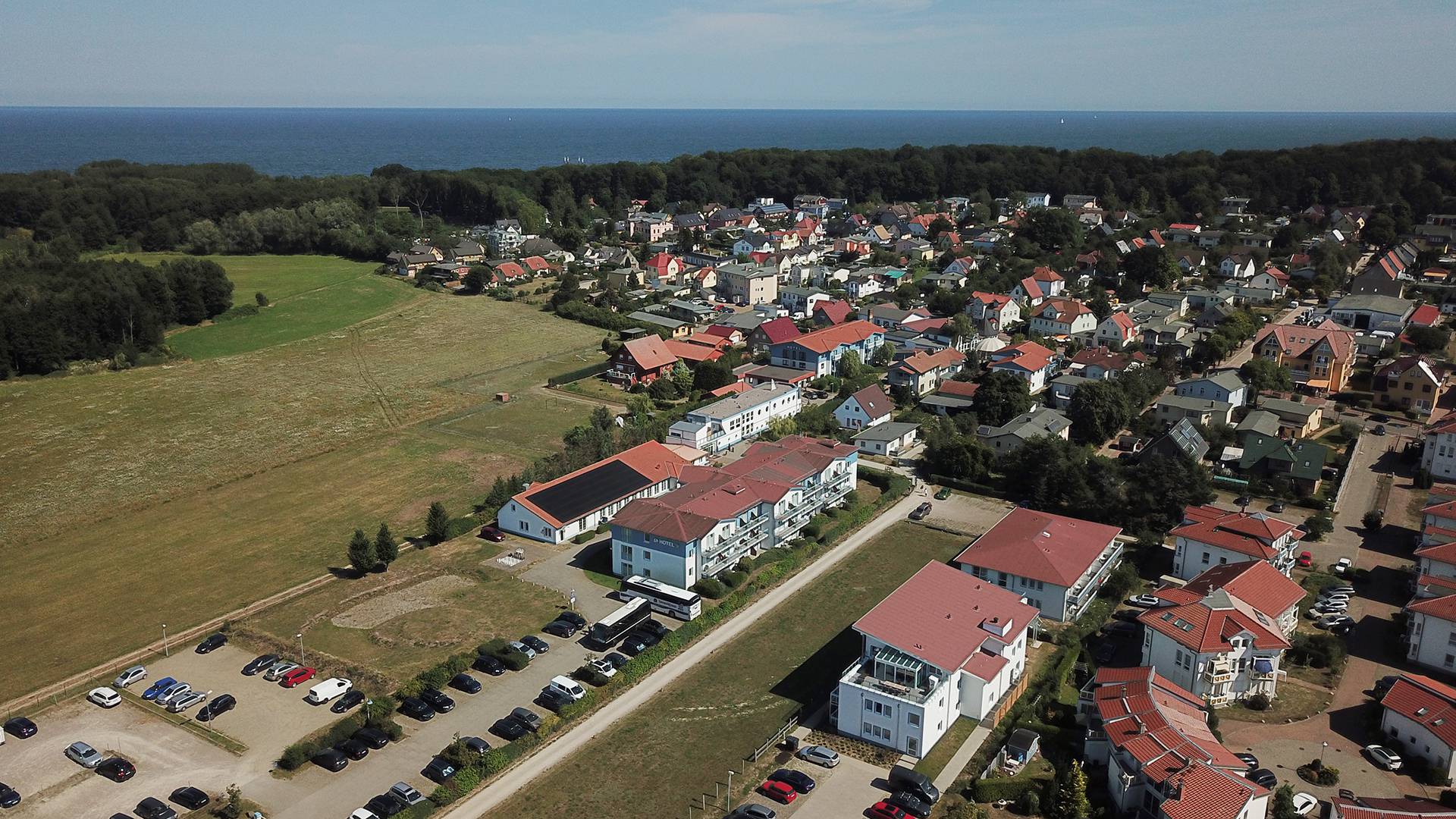 Information about considerate holidays
Hygiene guidelines
As a four-star hotel, we naturally place great value on hygiene standards in general. We have expanded this approach due to the current requirements. Examples:
We have installed disinfectant dispensers.
Masks are compulsory in the hotel complex.
Please be aware of the applicable social distancing rules.
The breakfast buffet is served by our team.
We have introduced set meal times in the restaurant in order to be able to offer better social distancing (half board until 7:30 p.m., à la carte from 7:30 p.m.). 
Hygiene
We have made arrangements for the social distancing rules
We have a hygiene and safety concept
We wear mouth and nose protection
We provide fresh air via a ventilation concept
We provide information to guests digitally
We ask all guests about any coronavirus symptoms
We take the temperature of our guests and employees
We can provide our guests with a coronavirus test immediately
We have received the hygiene seal "Enhanced safety in the holiday destination MV++".

We have been awarded the "++ version" of the "Enhanced safety in the holiday region" seal.
We ask for your understanding for the measures we have taken to ensure a carefree holiday. Stay healthy! Your "Hanse Kogge" team.