Fine dining in Koserow
Restaurant "Hanse Kogge"
Dining in the restaurant "Hanse Kogge" in Koserow is like having the wind in your sails – it lifts your spirits. Our kitchen crew will indulge your palate with classic dishes from our region and fresh culinary ideas – all served in the pleasant maritime atmosphere of our hotel.
Please be mindful of the current coronavirus regulations and social distancing rules.
Indulgence at the "Hanse Kogge"
What we can offer
Visit us in Koserow
Indulgence on Usedom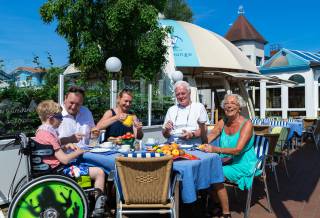 Mornings at the "Hanse Kogge"
Breakfast with regional products
Set sail for breakfast at the "Hanse Kogge" to build your strength for a day on the island! For breakfast you can take a seat in our breakfast restaurant and in the conservatory, or in summer on our beautiful terrace. The breakfast range includes sausage, fish, cheese, eggs, various cereals, yogurt, fruit, fruit spreads...
Breakfast is included for hotel guests.
Guests of our holiday apartments can enjoy breakfast in the restaurant for €12.50.
For everyone else we offer breakfast for €17.50. Please reserve breakfast at the "Hanse Kogge" by calling +49 (0) 38375 2600 or +49 (0) 38375 26076.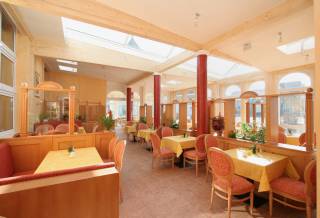 For your holiday of indulgence on Usedom
Half board & dinner
In addition to breakfast, hotel guests who have booked half board can expect a three-course evening meal, which can be selected from our extensive à la carte menu, in the winter garden and in our restaurant.
Guests in the holiday apartments can book breakfast and dinner in the restaurant as they require.
You can take your half board meal from 1:00 p.m. onwards.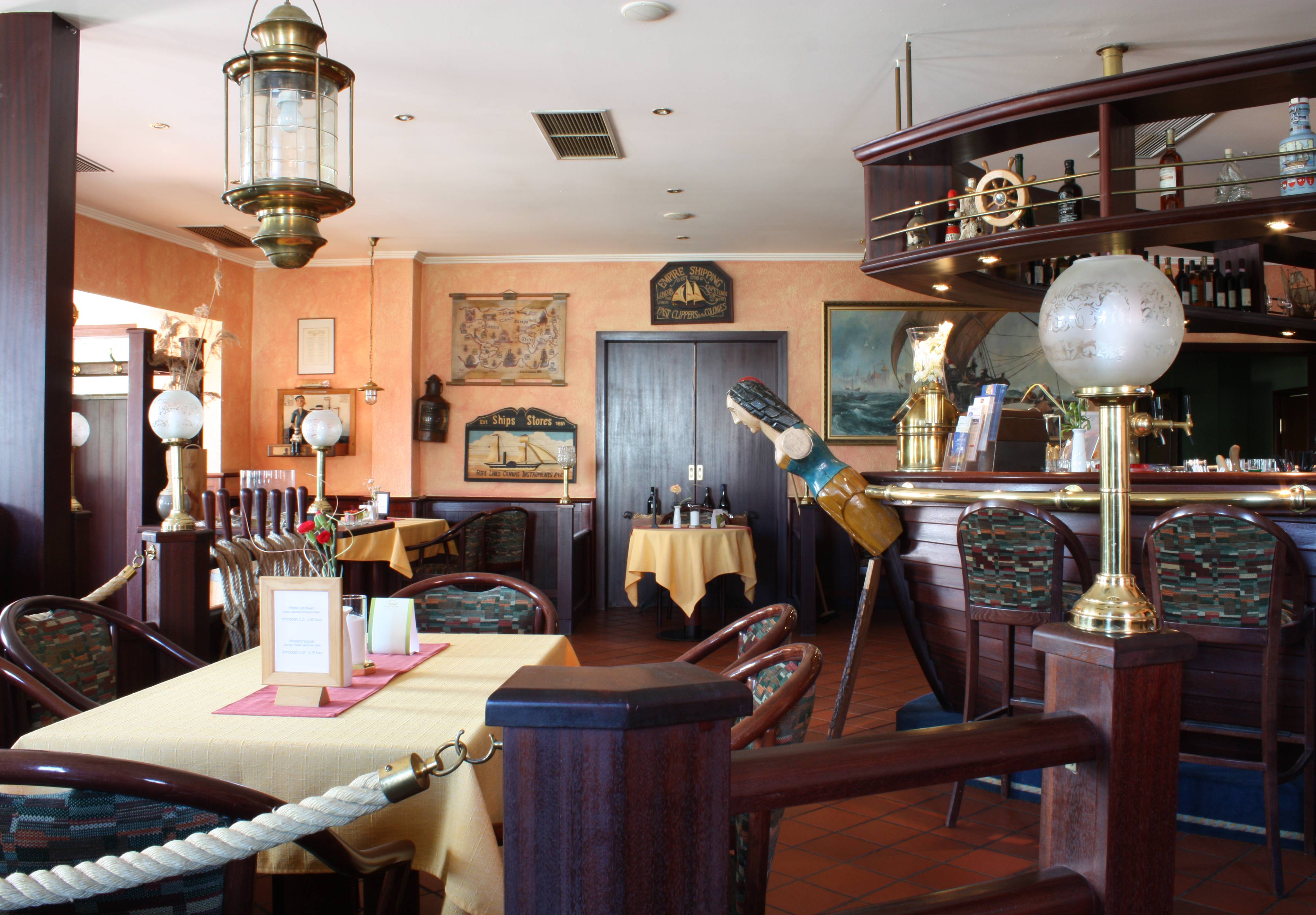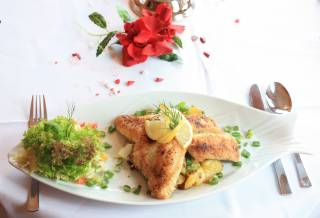 Restaurant in Koserow
À la carte at the "Hanse Kogge"
The Baltic Sea air gives you a hearty appetite! We can help you refuel with a wide range of dishes, e.g. a hearty sailor's schnitzel, our Koggen burger or pasta with vegetables. In addition, we offer delicious dishes from the fish galley such as zander fillet or herring tartare just like grandma used to make. Or how about a juicy steak from quality Pomeranian beef – matured using traditional methods...
Seasonal food offers are always available, along with seasonal weeks such as herring weeks, Mexican weeks, kale, game and more...
Opening hours:
Daily from 1:00 p.m. to 10:00 p.m.
Warm food until 9:00 a.m.
Reservations by phone +49 (0) 38375 26076 or +49 (0) 38375 2600.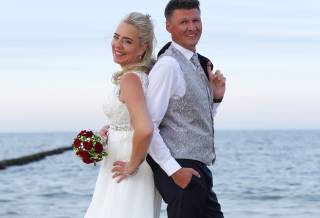 Parties at the "Hanse Kogge" on Usedom
Relaxed celebrations in Koserow
Make an event of your celebration. We handle of all the organisation and prepare the menu while you relax and celebrate with your guests. If booked in good time, we will be happy to arrange the musical accompaniment and advise you on the menu and decorations.
Our premises for celebrations & events on Usedom:
Club room up to 20 people
Restaurant up to 40 people
Winter garden with buffet up to 50 people
Breakfast restaurant with small stage up to 100 people
Achterdeck building up to 70 people
Penthouse up to 25 people
We will be happy to host your birthdays, weddings, confirmation, coming-of-age party or corporate events. You can get married in the Koserow salt huts and at the end of the Koserow pier. Enquire directly about your celebration: reservierung@hotelhansekogge.de