Hotel for groups on Usedom
Travel to the Baltic Sea with your group
Ahoy group travellers! Are you ready to spend some quality time with your group at the "Hanse Kogge"? Our hotel complex offers the perfect accommodation for your group, multiple common areas, restaurants and an outdoor area as well as a bowling alley. We also have our own coach, which is ideal for group excursions. We will happily advise you on things to do with your group on Usedom – such as a group excursion to the Usedom treetop path, a tour with a proud sailing ship or on a restored fishing boat and a visit to the island's numerous seaside resorts.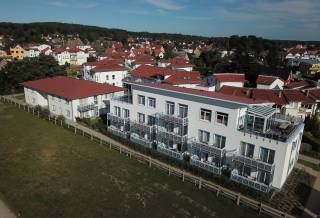 Visit us with a group
From rooms to food
We will be pleased to provide individual offers to groups of 20 or more people. Please let us know your wishes. When planning your group trip, please note that we are unfortunately unable to accommodate groups in the high season (July/August). Groups can be catered for in the hotel & restaurant "Hanse Kogge" in the off-season (June, September) on request.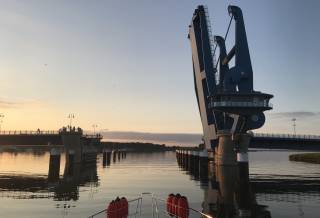 Bus tours for groups
Tailor-made excursions
Depending on the availability of our minibuses, you can join us on bus tours on Usedom and see the highlights of the island as a group.
If this appeals to you, enquire about the Hanse Kogge bus tours for your group tour. Our minibuses can even pick groups up from home and bring them to Usedom. However, we only offer this service at certain times of the year. 
For your group trip to Usedom
Enquiry to the hotel Hanse Kogge