Look forward to spending some time on Usedom
Location & directions
Ideally located! The middle of the island of Usedom, which stretches for more than 40 km, is the ideal starting point for excursions both to the northern part of the island and to the imperial spas in the south. Our hotel in Koserow is located centrally in a quiet spot and only 300 metres from the sea as the crow flies. You can walk to the long beach in about five to ten minutes. The famous Streckelsberg with its nature reserve and viewpoints can be reached in about 20 minutes on foot.
Wishing you a relaxed journey to us in Usedom.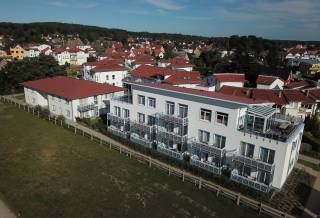 Getting to the Baltic Sea resort of Koserow
Location & directions to our apartments
Our holiday apartments are located in the grounds by the hotel "Hanse Kogge" in the Baltic Sea resort of Koserow, approximately in the middle of the long island of Usedom, which offers 42 km of Baltic Sea coast.
It is only 300 metres to the Baltic Sea beach as the crow flies. Also, the Achterwasser, which lies between Usedom and the mainland, is close by – it can be seen from some holiday apartments. Likewise, the nature reserve on the Streckelsberg is just a stroll away.
We wish you a pleasant journey to Koserow.
Have a good trip to Usedom
Tips for your arrival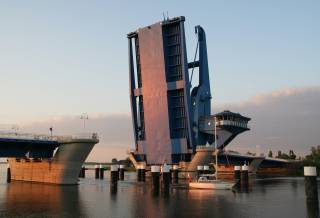 Getting here
By car
You can reach Usedom on the A20 or the A11. Coming from Berlin and Szczecin, exit at the Anklam or Gützkow junction; coming from Rostock and Hamburg, exit at the Gützkow junction.
Two bridges lead to the island: the Zecherin bridge in the south and the Wolgast bridge in the north.
You can use the car park at the hotel (€8 per night).
E-charging point: A charging point for electric cars is available to our guests (connection type 2, 22KW, 400 volts and 32 amps).
Google Maps route planner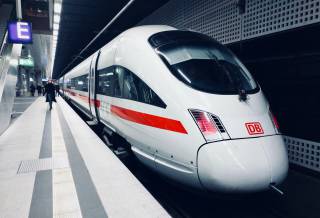 By train to Usedom
By train
Take the long-distance train ("Fernzug") – e.g. from Berlin or Stralsund – to Züssow on the mainland. The Usedomer Bäderbahn (UBB) takes you from Züssow to the island and to the station in Koserow. Our hotel is about 1.5 km from the train station.
On request, we will be happy to collect you from the Koserow train station.
UBB website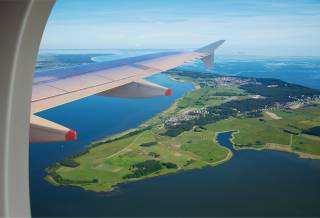 Air travel to Usedom
By plane
Usedom can also be reached by plane via the Heringsdorf commercial airport. Flight connections from within Germany or from Austria and Switzerland are available. Airlines fly to the island in the high season.
The hotel is just under 30 km from the Heringsdorf airport, which is close to the Polish border.
We are happy to offer transfers to and from the airport on request.
Airport website